Access
Rooms #401 through 406 in Building 2 of Faculty of Science
It takes around 10 min from NISHI-CHIBA station (JR Soubu-Line).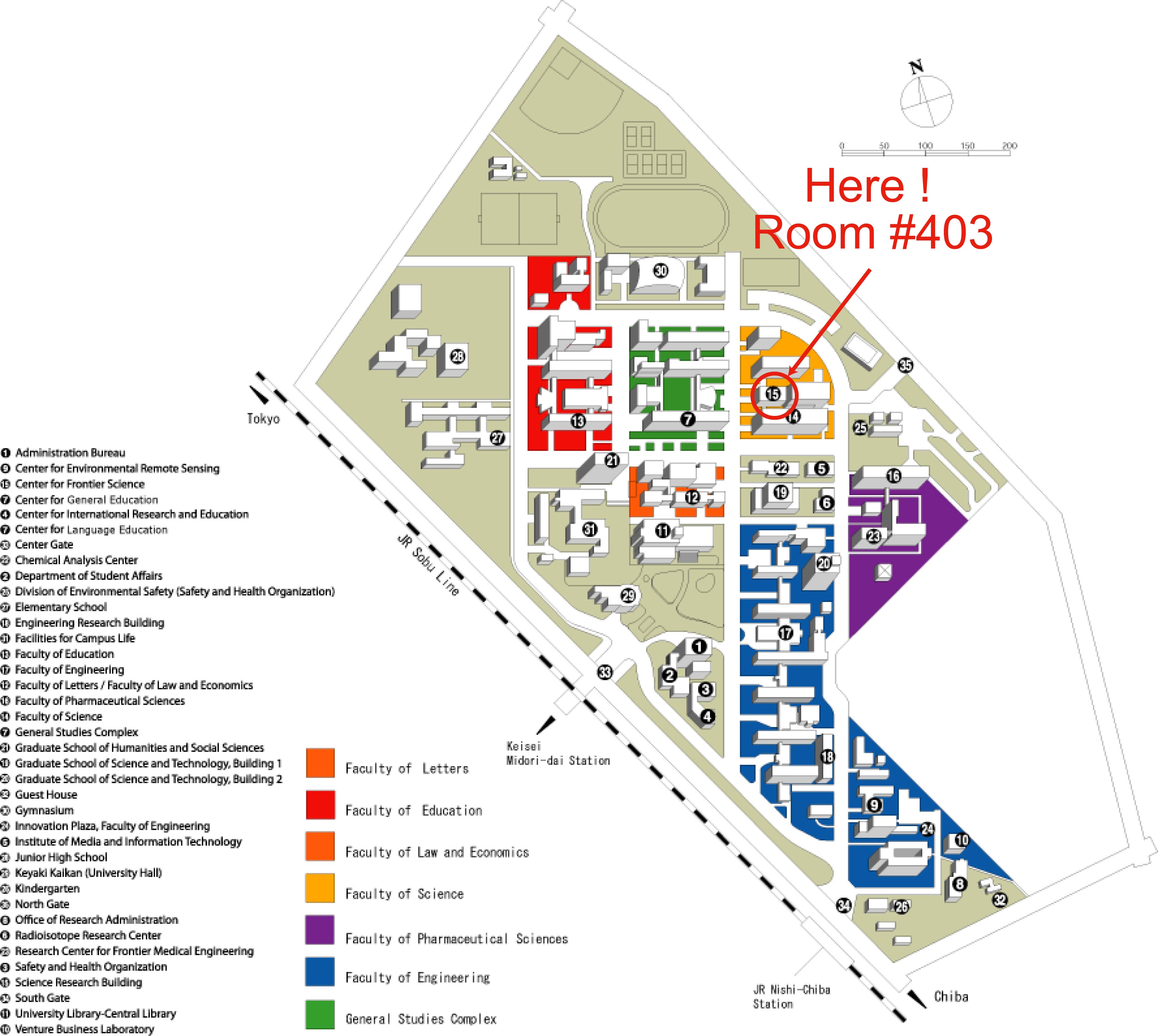 For more details, please go to Chiba University page (We are in Nishi-Chiba campus).
Address
Department of Physics, Graduate School of Science, Chiba University,
Yayoi-cho 1-33, Inage-ku, Chiba 263-8522, Japan.
TEL/FAXF
+81-43-290-2765 (Dr. Sakuraij
+81-43-290-3723iDr. Kitahataj